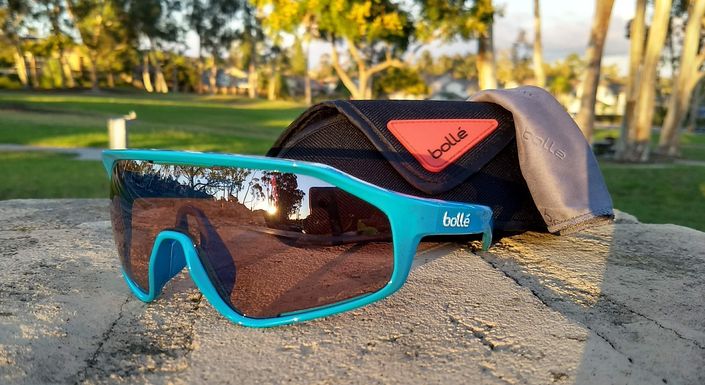 Bollé SHIFTER with Phantom Lens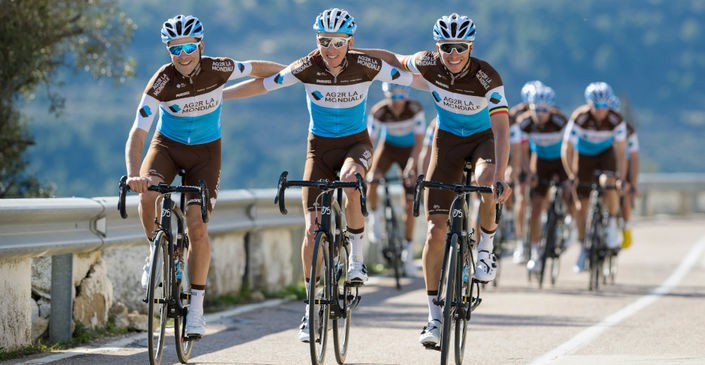 French company Bollé debuted their SHIFTER cycling glasses at the 2018 Tour de France, not incidentally worn by the French AG2R La Mondiale team of Romain Bardet. Bollé's prowess in cycling eyewear goes back to 1958, when it equipped Louison Bobet in that year's Tour de France. We got a close look at their new Phantom Lens glasses at Interbike and then got our own SHIFTER to ride test. Here are the details and our impression of Bollés latest cycling eyewear after several months of use.
First Impressions
---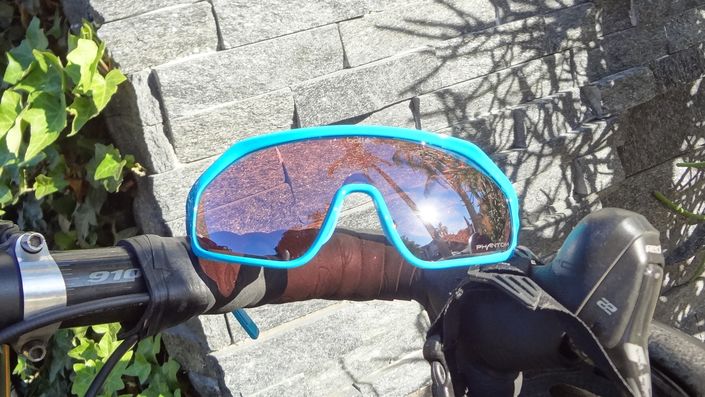 We fondly remember Bollé's 1980s-era Chrono Shield glasses on teams like 7-Eleven, and their other models on riders like Miguel Indurain. SHIFTER is a modern iteration (Bollé says, 'retro-futuristic') that hints at its past, but has clearly moved forward in styling and technology.
Out of the box we like the generous size lens, simple, glossy frames and styling, and their light weight - 30 grams, which is good for full-frame bike glasses.
Included with the glasses are a soft/hard case (hard faced, soft backed) with Velcro closure and a microfiber cleaning cloth.
Technology
---
SHIFTER and its Phantom lens put together an impressive list of features comparable to what other manufacturers are doing with their high-end glasses - Oakley Prizm, Ryders Fyre, and Smith ChromaPop, to name a few.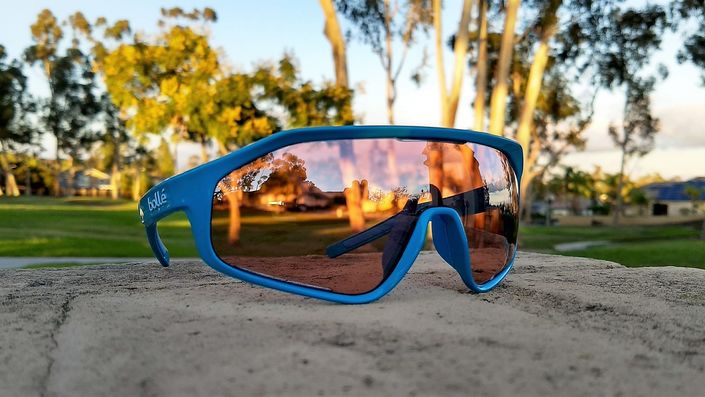 Phantom is made of NXT® material, for better clarity and definition compared to typical polycarbonate, plus a molecular photochromic filter (light-adapting) and high contrast filter to enhance colors and boost vision. The lens also has hydrophobic treatment (water repelling) and vents (one top center, two bottom left and right) for air flow and to prevent fogging. An oleophobic treatment (oil and dirt repelling) further helps to keep the lens clear in challenging conditions.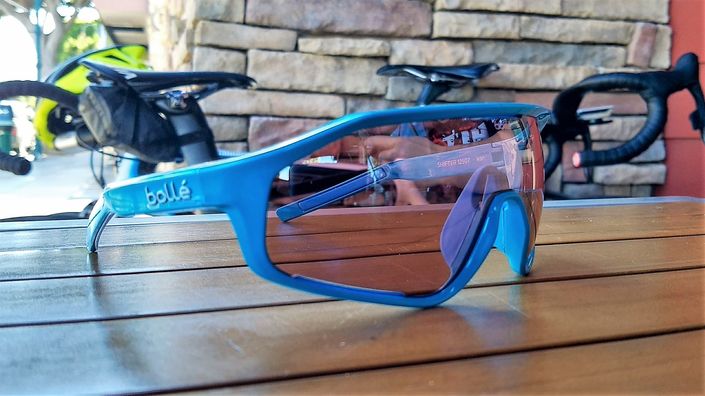 The nosepiece and temple insides are made with Thermogrip – Bollé's proprietary hydrophilic rubber – to help keep the glasses in place.
Look and Style
---
We like SHIFTER's modern look that incorporates lines and rounded edges. There's a pleasant flow to the frame that says "elegant speed" and it isn't as aggressive and angular as we've seen come from elsewhere. Even the lens mirroring is tempered: present, but not prodigious.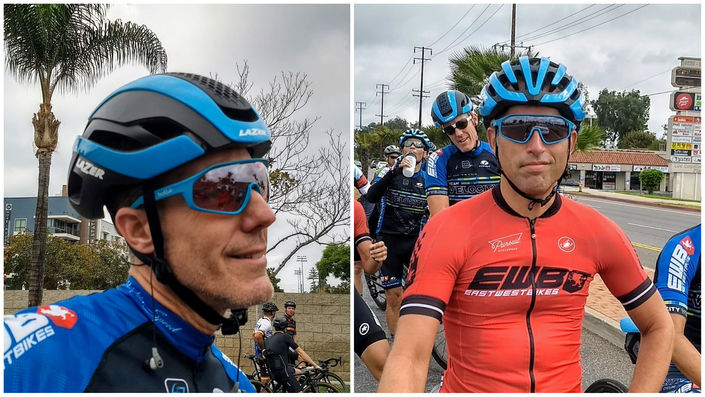 We shared our review model SHIFTER, shiny clear blue frame with Phantom vermillon gun lens, on a group ride. Responses were positive and you can see SHIFTER's shape is kind to a variety of faces.
Feel and Performance
---
The larger lens doesn't feel big at all; the glasses are comfortable. We like that the downward curved temples stay away from contacting the helmet at the back like others sometimes do.
The glasses did contact the front brow of one helmet we tested with, but not any others; that one helmet, an SH+ Shalimar, does sit low on the head. If you want total helmet compatibility, SHIFTER is designed to match perfectly with Bollé's new helmet, FURO, and its Opti-Dock storage system where you can securely stow them when not on your face.
SHIFTER doesn't have an adjustable nosepiece and temples; those aren't a requirement in sunglasses for us, though they can be helpful to getting glasses just so. In this case we didn't miss them. SHIFTER stayed put.
Looking out through SHIFTER's Phantom lens is a treat; the large lens is clear, free of distortion, and gives plenty of room for lines of vision, pushing the frame out to periphery where you'll hardly notice it. What's better, the high contrast filters work as advertised, enhancing colors and making everything looks generally sharper and nice.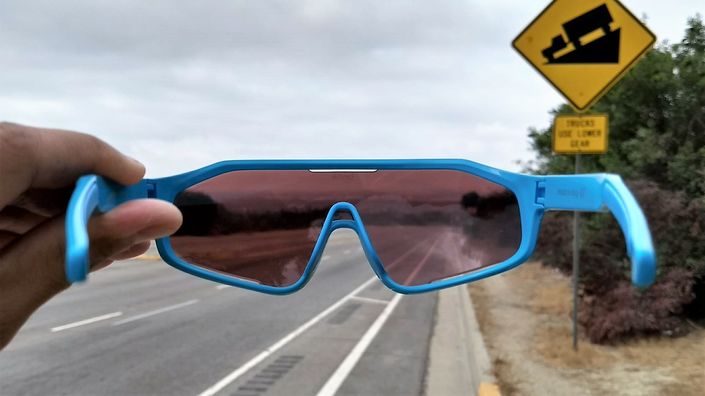 The lens' photochromic filter delivers with a good range of light and dark transition (Cat. 1 to 3). It takes about 50 seconds for the lens to fully transition.
VIDEO: Phantom lens transition from fully light to fully dark
At speed, SHIFTER gives proper debris and wind protection for your eyes. At a stop, the vents and the hydrophobic treatment made sure the lens stayed fog free.
Conclusion
---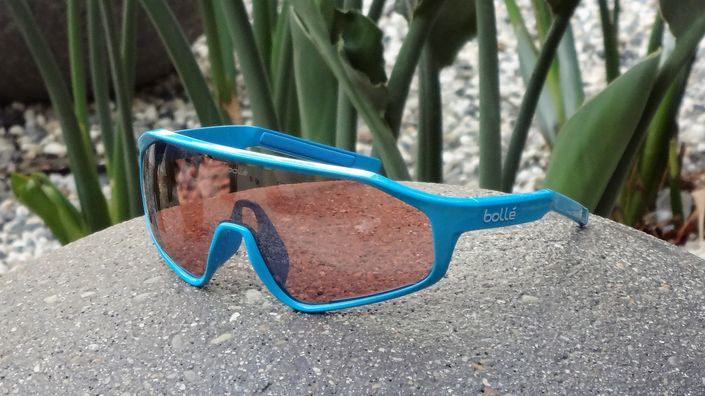 SHIFTER Phantom performs, has a great look, and is a pleasure to look out of. And then there's the price...
SHIFTER moves to the top of consideration because it comes in at a superb value — $149 USD MSRP for Phantom Lens versions, or as low as $89 for polycarbonate. Bollé is a pioneer for offering these upper-end eyewear features down at this price point.
As to downsides, we have two. First, SHIFTER isn't available in Phantom lens for all colorways; we want them to expand to give us more options to match kit and bike. Second, SHIFTER doesn't have extra and interchangeable lenses and they're not offering replacement lenses for sale at the moment.
Something else you might like or need: SHIFTER is available with prescription lenses. Bollé's B-Thin Rx eyewear program allows them to offer prescription lenses to 99% of people who wear glasses.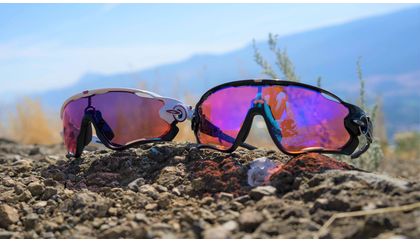 We review Oakley Prizm lens technology for cycling and an answer if the enhanced-contrast lenses work and if the Jawbreaker glasses are worth buying...
READ MORE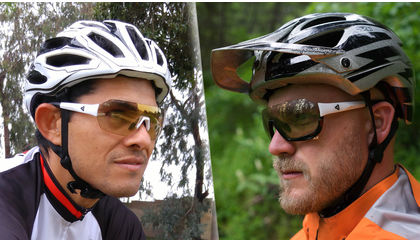 We take Ryders Roam glasses out on the road and trail to test them and their feature-packed FYRE lens system...
READ MORE