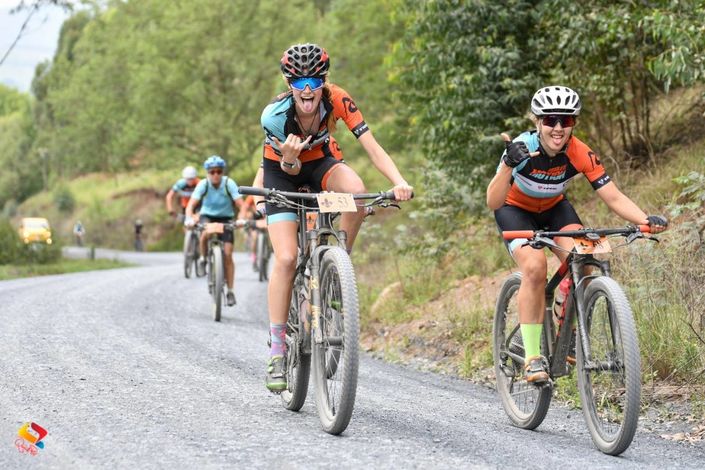 A better bike makes the difference between enduring and enjoying a ride
Buying your first "real" mountain bike can be a daunting process and knowing your budget is the first major decision.
"The guys in the bikeshops reckon that I need to spend at least $1000 to get a "good" bike...is this true? Or are they just trying to convince me to spend more money?"
I had this conversation constantly in my bike shop years. As always, it comes down to the purpose of the rider and a few simple facts about mountain bikes in general. Sure, it is easy to buy a $500 mountain bike and it will be a "good" bike too, until you take it on the trails...
This list is for someone who wants to actually go "mountain biking" and ride in the rough stuff, with singletrack and an obstacle or two thrown in, and wants a bike that will handle all this for more than 12 months!
Where to buy
---
The best place to purchase a new bike is at your local bike shop. Mass merchant / big box stores that sell groceries and toilet paper and bikes typically have minimally viable bikes. They're cheap, often so much that the bikes are barely worth that much. Instead, find your local bike shop and pay them a visit for a selection of better bikes and cycling expertise.
With that out of the way, here are the ten reasons you should invest a litte more money and what you get from it.
1. Drivetrain
---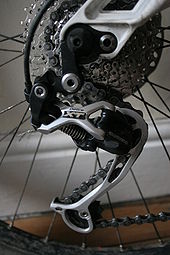 The running gear on a $1000 plus bike will be "performance" level, i.e. designed for the rigorous use that comes with mountain biking. The derailleurs are more compact and sturdier so they won't bend or rattle around and can take a hit or two without falling apart. Shifting pods will be smaller and stronger as well.
It is a good idea to check the chain rings. You want a mountain bike to have replaceable forged chainrings, not the stamped metal potential tacos fitted to many recreational bikes. On the trails, notice the log obstacles: they are all marked with chainring impact scratches... a $1,000 plus mountain bike shrugs off this type of hit.
Brands and models to look for: Shimano Deore, SLX or XT and SRAM X5, 7 and 9
2. Suspension Forks
---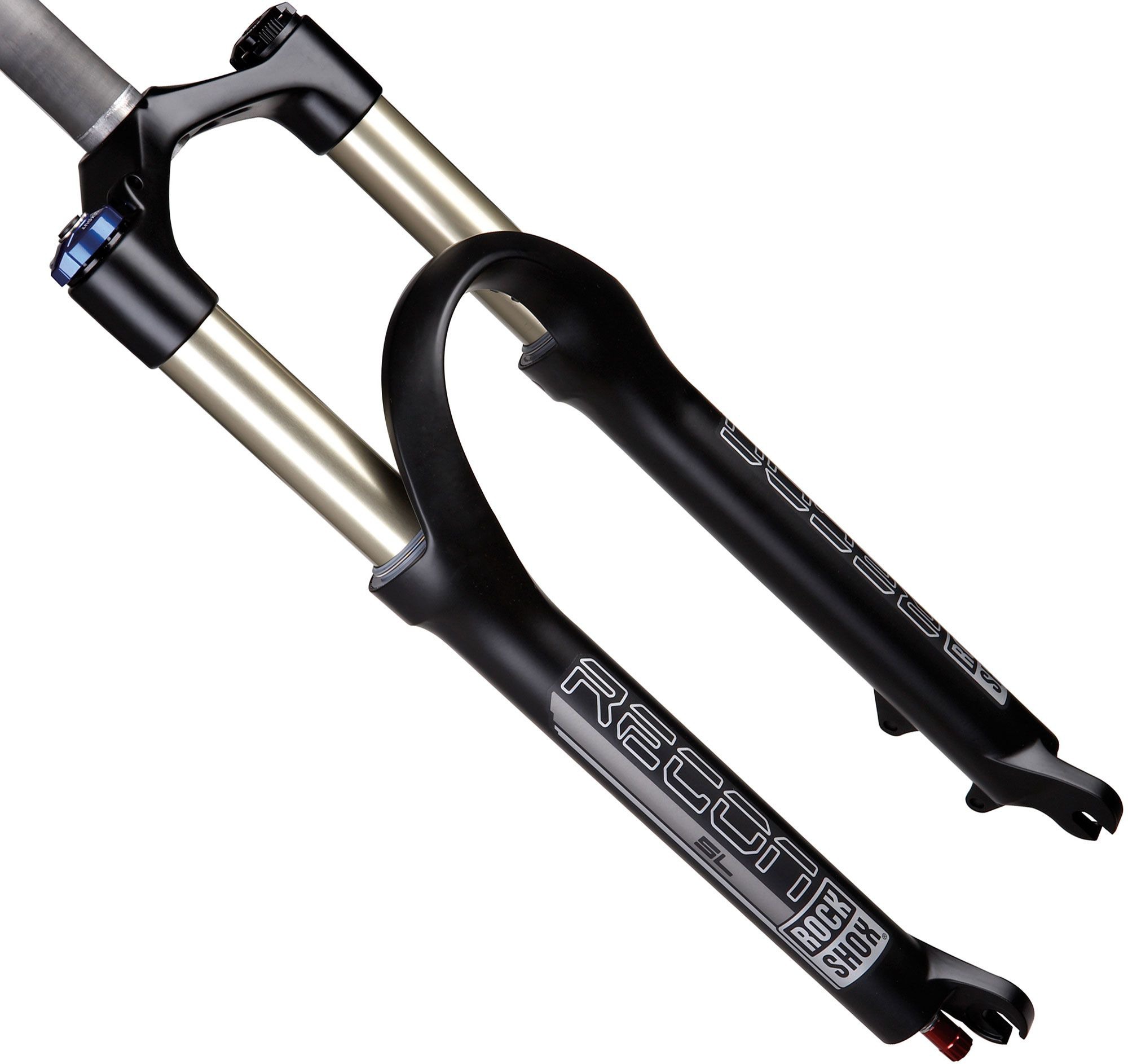 Those elastomer forks with the welded bridge are no good for mountain biking and won't last, particularly if you're a bigger bloke.
A mountain bike costing $1000 and over will be equipped with a fork with a one piece lower and will be coil or air sprung. This makes the suspension fork not only more robust, but also (in the case of an air fork) easily adjustable.
Sturdy forks allow for a more plush ride and also are able to track where you point them rather than twisting and bending from the constant impact of rough terrain. Thicker inner stanchions are a sign of a more solid and robust fork.
Check out our Upgrading Mountain Bike Forks article for more info.
Brands and models to look for: Fox, RockShox, Marzocchi, and others of similar quality.

Cycling Experience:
I had a mate who was 90kg+ (200lbs). He bought an $800 bike and had flogged out the front suspension forks within 5 rides on the trails. For bigger guys $1000 is absolute minimum if you want to ride singletrack.
3. Wheels
---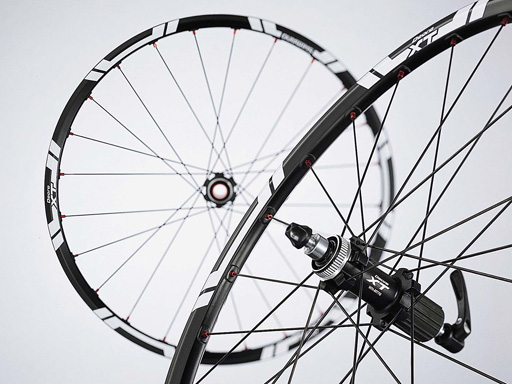 This is one of the most important points. A $1000 mountain bike will be equipped with wheels that can handle off-road riding!
Wheels are the point of contact for all the rocks, roots, mud, sand, logs or anything else on your typical trail and as such need to be strong enough to withstand them without buckling. In my opinion, wheels alone are a good enough reason to spend $1000 on a bike. Cheap bikes equals cheap spokes and cheap rims and this equals trouble!
What to look for: Double wall rim and eyelets are a good sign of quality wheels.
4. Frame and Geometry
---
From $500 to $1,500, bicycle frames are made from fairly standard alloys, but it is the manufacturing process and the geometry angles that make a difference.
You will often see terms like hydroformed or butted on a $1000 mountain bike. Basically this means that the alloy tubes used to construct the frame are designed to have variations in thickness along their length, making these bikes lighter yet stronger than one with standard tubes. You can be certain that a $1,000 plus bike will have more engineering in the basic frame elements than a recreational bike under this amount.
Geometry is a factor as well. Real mountain bikes will have a more aggressive, but also more centred and balanced layout than a recreational bike. This makes a huge difference when attempting to negotiate challenging terrain.
Ask your bike shop specialist about the best frame geometry for you.
5. Brakes
---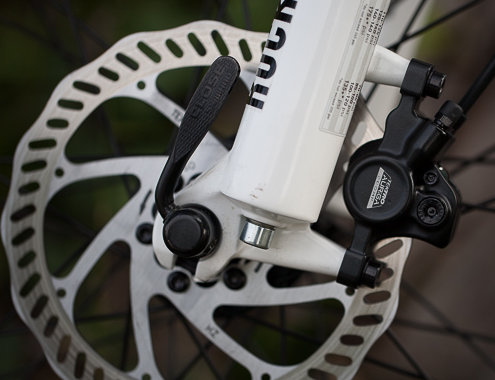 Brakes are fundamental to the performance of a mountain bike. Your $1000 bike will probably feature hydraulic disc brakes, which these days are a must have component for off-road riding.
Hydraulic disc brakes are powerful, and as they require the use of only one finger to harness all that power they save you from needing the grip of death to slow up on a fast, long descent. Disc brakes are also almost impervious to water and mud, meaning they work in all conditions.
Brands and models to look for: Shimano Deore, Avid Elixir, Hayes.
6. Components
---
As with the drivetrain, a $1000 mountain bike will be designed all over to be ridden off road, and because of this bike manufacturers make certain that all the components will be up to the job.
Sometimes the small things make a big difference, like pedals, saddles and handlebars. At $1000+ these essential components will be purposefully designed and light and tough enough to survive.
7. Confidence
---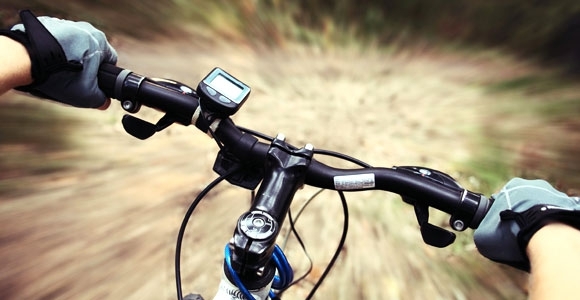 To really get the most out of mountain biking you need to trust your gear. There is nothing worse than hitting a track with the question of whether your bike will survive in the back of your mind. A quality $1000 mountain bike will allow you to build confidence and therefore start learning to ride technical trails smoothly and at speed.
Having faith in your frame, wheels, and suspension in particular can transform the way you approach your riding.
8. Safety
---
Gaining skills and confidence riding a quality bike leads to greater safety. A confident rider is less likely to come off in a tricky situation. What is most obvious though is that a $1000 mountain bike is built to be strong and reliable and won't fall apart on the first big hit it takes. If there is an important reason to spend $1000 or more on a mountain bike surely it is personal safety.
Nobody wants a front disc rotor splitting their grin in two!
9. Value
---
You think $1000 is a lot? I say it is minimum. Spending less on a bike that doesn't last is false economy. Value for money is buying right the first time and not having to replace it until YOU have outgrown the bike...not because the bike has fallen apart early on.
10. Enjoyment
---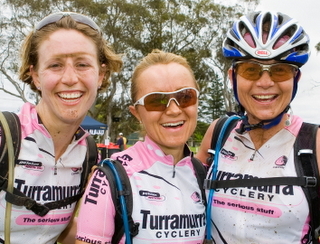 Mountain biking is a thrilling, super fun sport and it is all about enjoying riding on bush tracks with mates. Having a crappy bike that's always broken is a one way ticket to frustration and giving up. Save up at least $1000 and go have some long lasting fun!
Editor's Note: This article was originally published May 29, 2013, and has been revised for images, links, editing, and accuracy.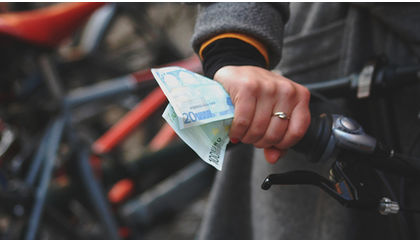 Looking to get into time trial or triathlon and unsure whether to do it on your road bike or to fork out money for a real TT bike? Here is the answer...
READ MORE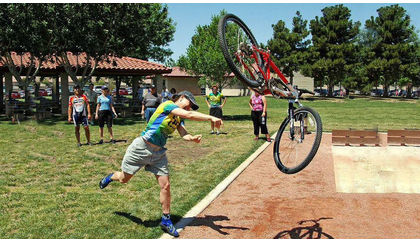 Cycling's world governing body is poised to allow motorized bicycles in select events next year...
READ MORE