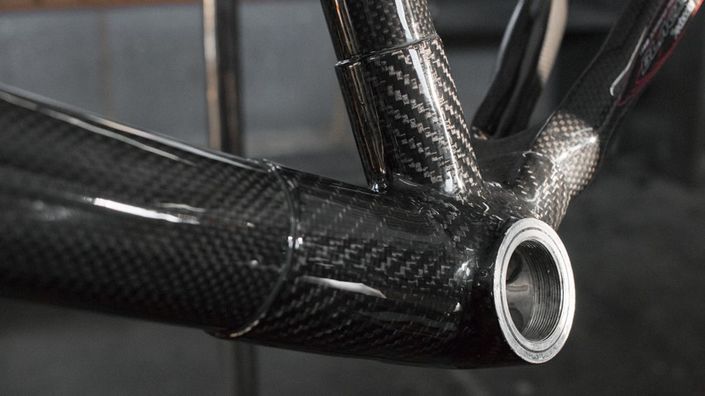 Carbon fiber bikes are sexy!
Buying a new road bike is a very exciting experience no matter what level of rider you are. However simple the process sounds, there are actually numerous things to consider when buying a new bike - in this instance, a carbon road bike. Once you see past the marketing and hype there are a few core points to really pay attention to when approaching your local bike shop.
1. Frame material
---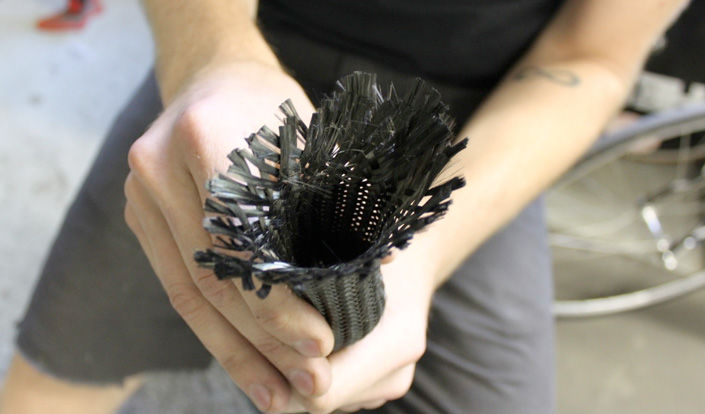 Woven carbon tubing prior to resin.
The assumption here is that the bike is carbon fiber (or fibre, depending on your locale). There are plenty of excellent alloy road bikes on the market as well, but typically the highest performing and most expensive bikes are carbon fiber. We also want to point out that just because it is carbon doesn't make it better than alloy. There are many cheap carbon bikes available which seem legit until you ride them. Cheap carbon fiber feels dead and often doesn't have any of the lightweight characteristics and superb ride qualities of a well-designed and perhaps more expensive frame in any material.
Be mindful that all carbon is not equal. Our point is to keep your options open. While this article is focussed on carbon, you could buy an alloy frame bike that rides well, is lightweight, and could save you money for a few nice accessories!
2. Intended use
---
What you intend using your bike for is the most influential decision you need to make. Yes, it is a road bike, but maybe you'll mostly be riding it to work and back. You might also be living in a rural area where an all-road / cyclocross bike could offer far more flexibility for the local conditions. Take a good look at your riding history over the past three months and see what you did the most - this will really help you make the right decision.
3. Frame design
---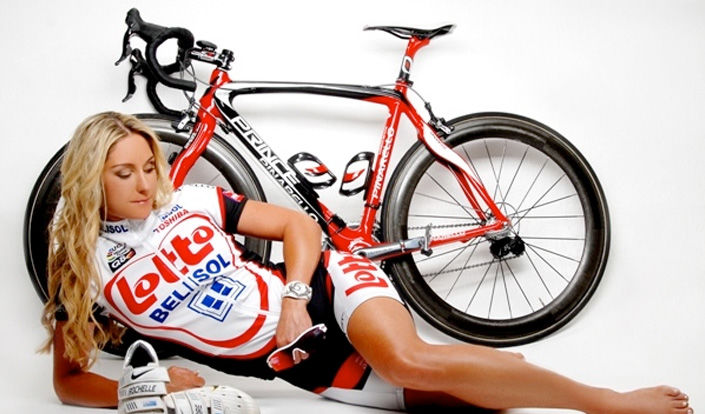 Similar to frame material, you must also consider frame design. Most brands now offer road bikes in a 'Performance' as well as an 'Endurance' category. Performance frame designs have sharper angles, steeper forks, and twitchier handling, in general. They're designed to go fast from the outset, with the frame geometry offering improved aerodynamics and shorter wheelbase lengths. If you plan on doing longer rides, rides on rougher roads, (or you've just aged gracefully like all cyclists do), then you might want to consider an endurance setup. These endurance frame geometries offer built-in shock absorption areas, slightly more vertical frame compliance, and longer wheelbases for relaxed handling and ease of riding. They're just as fast, so you have to wonder... why ride anything else?

FACT: Fabian Cancellara rode an 'endurance' bike, the Trek Domane, to victory in many Classics throughout 2013 and 2014. So much for comfort over performance... He loved it so much that he rode it in the Tour De France that same season and continued successfully racing versions of the Domane until his retirement in 2016.
4. Groupset
---

The 3 main groupset manufacturers: Shimano, Campagnolo, SRAM.
You've always got to be brutally honest with yourself when considering the groupset of your new bike. It might be nice to have electronic Shimano Di2 shifting, but do you need it? And more importantly, can you afford to maintain it along the way? Your bike should always be a pleasure, not a burden. It may be best to consider a mid-range to top-end mechanical groupset instead – something that offers the performance without the price tag.
If you're going to punish your bike with riding in all conditions, or stashing it in a workplace bike rack, you're also best opting for something you can afford to replace.
5. Wheelset
---
Running in parallel to the groupset is the wheelset. All the same rules apply, so consider if a world class wheelset is worth your time and money. It might be suited to your riding to buy some top-end carbon wheels; if this is you go for it! For commuting road cyclists, those that carry a bit more weight than others, or distance riders, something focused on durability might be more suited to the job at hand. A solid double-walled rim bed and stainless steel spokes is a good bet.
6. Components
---
Carbon road bikes tend to either be modest or extravagant. There's no in-between. You'll either find your new bike with a carbon frame and ALL alloy components, or you'll find your new carbon bike with ALL carbon componentry. Have a look at the benefits of the alloy or carbon bits and see how it will benefit your riding. If you're riding long distance, consider a set of carbon bars for extra shock absorption. The same applies for your seatpost, which is a great flex point for rough rides. A carbon seatpost can greatly improve the feel of a bike, especially over the little bumps you only notice three hours into your ride...
7. Bike fitting
---
Tying in directly with frame design is your bike fitting. There are vastly different bike fitting protocols for endurance bikes as opposed to performance road bikes. For instance, your endurance bike may have wider handlebars or a shorter stem. The longer wheelbase also changes your seat offset and your seat height. All these things mean you have to fit each bike for its intended use, as well as for the rider's unique requirements.

Tip:
Ask a bike shop about their bike fitting services. Regardless of your level of knowledge, have a quick chat and you'll be able to pick up from the conversation if they know their stuff. If you've spotted the bike you want and you know you'll be getting a good bike fit, then go for it!
These tips apply to buying any bike, but buying a carbon road bike does have its unique points of interest. Browse through the various brands and see what they offer in terms of technology specific to your riding needs. You might just get so caught up that you end up buying two new bikes! After all, it sucks riding on the road when it's raining.
Editor's Note: This article was originally published Sunday, Nov 16, 2014, and has been revised for editing and accuracy.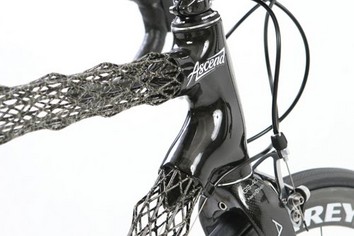 Looking for a new road or mountain bike and discovered a whole range of different frame materials? We've put together a brief run down on some of the characteristics and benefits of each material to help simplify your decision...
READ MORE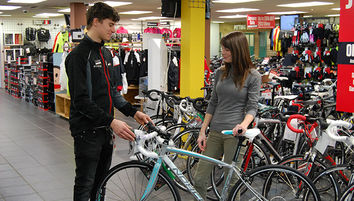 There has never been so much choice when going road bike shopping. Most brands run multiple models with specific characteristics. You might find these three qualities available when shopping...
READ MORE