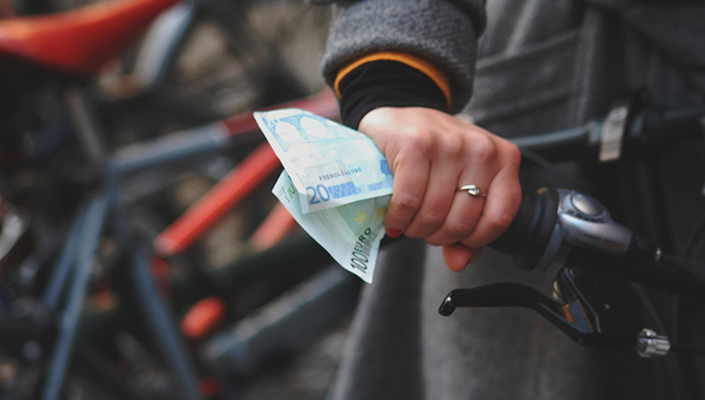 Saving cash in the long run may be easier than you think
First of all I have to admit, yes I have worked in bike shops as a sales person. With that being said, I'm well versed in ALL the pushy sales pitches - "The prices are going up next year," "This is the LAST ONE in this size in the country, I SWEAR," "The first tuneup is free! and that's a $150 value!..." - When It came to people asking me: "is the upgrade to the next model really worth it?" Yes, it almost always is.
Now I understand that most customers have strict budgets set by themselves (or their spouses), but if the bike you really want is the $3,000 version rather than the one for $2,299, don't settle and keep saving.
The more you spend the more you save - seems a bit like a cheesy sales pitch from a commission only salesman, but there is some truth to it and here's why.
Buying the upgraded model is better value than upgrading later
---
There may only be a few hundred dollars difference between models on the floor, but you may pay more than triple that difference in aftermarket parts. The price difference between Shimano Ultegra and Shimano 105 groupset alone can make up the price difference between models. Chances are that upgraded model not only has Ultegra, but could have upgraded crankset and wheels as well. It's not uncommon for a bike to come stock with $800+ aftermarket wheels on it. Your extra dollars spent on your initial bike purchase go a lot further than spending that same amount later.
Shops make more generous package deals at the moment you buy your bike
---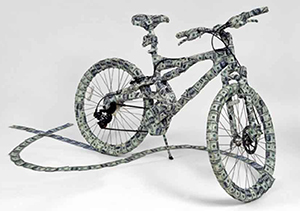 If you're at the till with a $3,000 bike and still need bibs, a water bottle, shoes, pedals, a computer, and a heart rate monitor, the shop will likely give you a good deal if you buy all this at once. If you're working with a salesman and they're showing you the $2,299 bike and you ask to see the $3,000 bike, they'll be excited. Capitalize on this excitement by asking for package pricing on all the gear you need and the upgraded bike - the deal is likely to get even better. So, if you're in the market for a $3,000 ride, wait until you save $3,500, buy the upgraded model and your entire kit and you'll be happy you did. The more you buy at once, the better the deal usually is.
Prices usually jump significantly with frame material switches
---
The decked out aluminium version of a bike may have better componentry and be cheaper than the entry level carbon version. Even though carbon is awesome, in most cases it is better value to buy the decked out aluminum bike rather than the entry level carbon version. I would take Ultegra with Ksyrium wheels on aluminum, over Tiagra with Askium wheels on carbon any day.
You take better care of things you love
---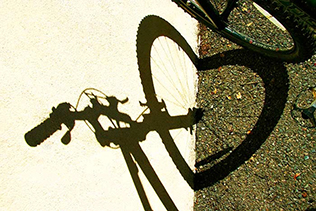 Yes, it's true, and most importantly, if you don't like it you won't take care of it. When we settle on a cheaper item we devalue it in our minds. We're more likely to neglect it, allow it to break, or become run-down. We all have memories of that crappy car we once had - you know, the one we neglected to change the oil in? The one we didn't bother to fix the rust, or replace the broken door handle? This ultimately costs us more in repairs and we will also have to replace the entire item sooner, and all this hits us in the pocketbook.
When we care about our possessions we have a sense of pride in them. If you wait and buy the bike you want you WILL routinely rebuild the suspension, clean it after a dirty ride, or bleed the brakes. When we take care of our possessions they last longer and cost us less in the long run.
I've seen it time and time again on the sales floor: a customer settles for a cheap bike only to be back at the same time next year to replace it with a nicer one... Now she's made 2 bike purchases (and maintained one for a year) when she could have just bought one. Don't get me wrong, it's not too often a customer would want a $3,000 bike and instead buy a $300 one. We're talking about wanting the $3,000 bike and settling for the $2,299 version. If you want the more expensive bike and are falling short on funds, hang in there and keep saving. Resist settling on a bike with the money you've got and save a little more to buy the bike you really want.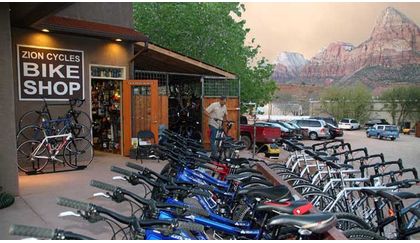 So you feel like its time to retire your old bike and shop for something a little more serious?
BikeRoar
has some great tips on how to purchase your first serious...
READ MORE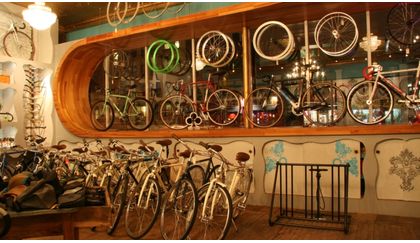 If you're heading out too look for a new bike you might want to shop for the right bike shop first.
BikeRoar
has some great advice on how to shop for the right...
READ MORE